Escorts & Reviews - Agency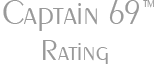 « Go Back | Add Review | Visit Site
TravelDoc

Value: 5/5

Published 24 Oct 2016

Their website is very easy to navigate
There are pictures on the site
The pictures are 100% genuine and totally representative
I saw pictures so no description was necessary.

I found communication with the agency to be very comfortable
No, I did not speak to the escort

The escort I saw was the one I originally booked
My special requests were fully met
The escort asked for the agreed amount, including all expenses
On a scale of 1 to 5 I rate this agency as a 5 for value for money.
I will definitely use this agency again

Talking & emailing with Marie-Sophie is always fast, comfortable and to the point - If she knows you (after 1 or 2 bookings), she will recommend 'compatible' girls if asked: those recommendations are spot on!
Even if you are calling late (sometimes she'll answer the phone after 10pm), she always does her best to make your wishes come true. Great response times for emails!