Escorts & Reviews - Agency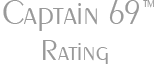 « Go Back | Add Review | Visit Site
LvDE

Value: 5/5

Published 14 Aug 2017

Their website is very easy to navigate
There are pictures on the site
The pictures are 100% genuine and totally representative
The escort was as described

I found communication with the agency to be very comfortable
No, I did not speak to the escort

The escort I saw was the one I originally booked
My special requests were fully met
The escort asked for the agreed amount, including all expenses
On a scale of 1 to 5 I rate this agency as a 5 for value for money.
I will definitely use this agency again

Angelika who owns Escort Deluxe is extremely professional, hard-working and enthusiastic about her job. My first contact with Angelika was just over a year ago. The first thing that attracted me was Angelika's very friendly approach. She is very attentive to requests and is extremely honest about which of the ladies would be a best fit. So far, her suggested choices have been just out of this world and I could not have asked for more. Angelika has a lovely collection of gorgeous beauties and I have had some wonderful times with them. She sets a very high bar for the ladies and her disciplined approach shows during my time with the ladies. I always look forward to contacting Angelika before my visits to Germany and eagerly look forward to the dates she will arrange for me.