Escorts & Reviews - Agency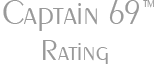 « Go Back | Add Review | Visit Site
ChrisChris

Value: 5/5

Published 04 May 2018

Their website is very easy to navigate
There are pictures on the site
The pictures are 100% genuine and totally representative
I saw pictures so no description was necessary.

I found communication with the agency to be very comfortable
I spoke to the escort prior to our meeting

The escort I saw was the one I originally booked
My special requests were fully met
The escort asked for the agreed amount, including all expenses
On a scale of 1 to 5 I rate this agency as a 5 for value for money.
I will definitely use this agency again

One of the best and most professional agencies in the escort branche!