Escorts & Reviews - Agency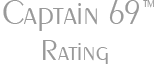 « Go Back | Add Review | Visit Site
jetset

Value: 5/5

Published 08 Aug 2017

Their website is very easy to navigate
There are pictures on the site
The pictures are 100% genuine and totally representative
I saw pictures so no description was necessary.

I found communication with the agency to be very comfortable
No, I did not speak to the escort

The escort I saw was the one I originally booked
My special requests were fully met
The escort asked for the agreed amount, including all expenses
On a scale of 1 to 5 I rate this agency as a 5 for value for money.
I will definitely use this agency again

I have had the pleasure of using Sens Escort for more than two years. The agency is owned by Susanna who is exceptionally professional and also most resourceful. Most importantly for me, Susanna has tons of patience and makes every effort to understand the client and his (or her?) needs. She is very courteous and prompt in responding to requests, often at odd times of the day.

She has a very rich collection of choices and this in itself can be quite a challenge when making a decision. But Susanna is very good at figuring out who would be a good match, and is also rather frank at steering me away from those who may not be the perfect match for the type of company I seek. To date, I have had innumerable dates arranged by her and I have never been disappointed. Her portfolio has many very well-educated ladies who can engage in interesting and intelligent conversations, with extremely pleasing personalities, and who appreciate and enjoy spending quality time. They are very polite and loads of fun to be with. They come well prepared and are well briefed by Susanna prior to every date.

Susanna also seeks out feedback very actively demonstrating her clear desire to ensuring high quality and taking care of the client. Clearly, she is very passionate about her role and does a marvellous job of keeping everyone's interests in mind.

Choosing Sens Escort for lots of very high quality companionship is a real no-brainer in my book.