Escorts & Reviews - Agency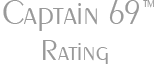 « Go Back | Add Review | Visit Site
Philebos

Value: 4/5

Published 22 May 2018

Their website is very easy to navigate
There are pictures on the site
The pictures are 100% genuine and totally representative
I saw pictures so no description was necessary.

I found communication with the agency to be very comfortable
No, I did not speak to the escort

The escort I saw was the one I originally booked
My special requests were fully met
The escort asked for the agreed amount, including all expenses
On a scale of 1 to 5 I rate this agency as a 4 for value for money.
I will definitely use this agency again

Alina, the agency owner, is extremely customer oriented and wants to make sure that both client and escort have a great experience. She provides detailed information about the ladies and doesn't hesitate to advise against a date if she feels that it would be a mismatch. Communicating with her is always a pleasure, she answers quickly and to the point and keeps involved until the date begins.