Escorts & Reviews - Agency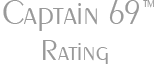 « Go Back | Add Review | Visit Site
super

Value: 5/5

Published 18 Jan 2016

I found the web site reasonably easy to navigate
There are pictures on the site
The pictures are 100% genuine and totally representative
I saw pictures so no description was necessary.

I found communication with the agency to be very comfortable
No, I did not speak to the escort

The escort I saw was the one I originally booked
I made no special requests
The escort asked for the agreed amount, including all expenses
On a scale of 1 to 5 I rate this agency as a 5 for value for money.
I will definitely use this agency again

Everyone who answered the calls were friendly, patient and a delight to speak to whether it is Abbie, Sarah or Liz. They are honest in their recommendation and patient enough to cater to fickle people. I have used them for many years and will continue to do so.