View Tour

***UK Sugar Babes*** Young and exciting XXX star Alessandra Jane makes a welcome return!
Tour Information
17 Oct 2017
22 Oct 2017
Dubai
United Arab Emirates
Contact Detalis
UK Sugar Babes
07712 169933
Alessandra Jane is a young and exciting Porn Star who is making quite the name for herself!
You now have the chance to spend some time getting to know this pretty blonde just a little bit more.
She has worked with many of the most famous adult production houses and there is definitely more to come!
She is set to become a new addiction, but bring your 'A' game boys as she never leaves hers at home!
UK Sugar Babes 07712169933.
Escorts Available On This Tour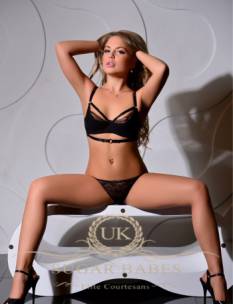 Alessandra Jane
UK Sugar Babes
« Back