View Tour

Huge experimental hedonist! Let's not kill the karma!
Tour Information
06 Jun 2018
10 Jun 2018
Berlin, Munich, Frankfurt, and Hamburg
Germany
Please make a reservation at least 48 hours in advance (although my preference is a 2 weeks notice). I take pride in looking my absolute best for you and appreciate your own efforts in personal grooming and styling in return. Aim to make a great first impression and of course I will provide unforgettable experience for you.
Escorts Available On This Tour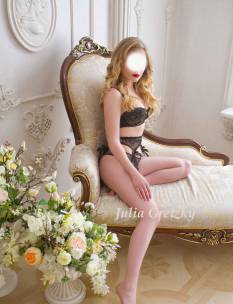 Julia Gretzky
« Back