View Tour

Senior Sirens presents mature escort Livana Parrette (70s) in London for a limited time only
Tour Information
14 Mar 2019
26 Mar 2019
London
England
Contact Detalis
Senior Sirens
07961454645
Senior Sirens are proud to present Livana Parrette in London!

Senior Sirens is delighted to call this exquisite gem of a lady a member of our team. Livana is in her 70's with a youthful mind and body. In general she is a very sporty and active lady on different levels of pursuits. If you wish, you are welcome to join her in one of her pastimes. I can already promise you, there should be no regrets on your part, as Livana is simply fun to be with.

Only available in London for a short period of time so make sure you call to book your appointment with her!
Escorts Available On This Tour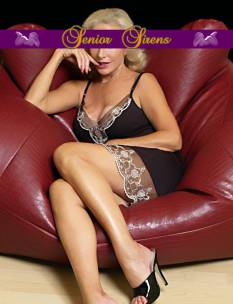 Livana Parrette
Senior Sirens
« Back